Here are your resources to shift
from Pain to Purpose
I honor you in your healing journey and in reading One Thing. Everything: Self-Discovery Through a Spouse's Addiction.  In the book I share spiritual and psychological tools, practices, and insights that helped me heal from a family member's addiction.  Those free resources listed in the book are listed on this page, along with additional free resources to help support you.  You'll also find details on the Return to Self Digital Program which I created as a result of my own journey and transform.
BOOK TOUR
Join me for one of my LIVE book tour events!  Not just a boring book readings… I'll be bringing One Thing. Everything. to YOU – creating real transformation and breakthroughs through interactive mini workshops. 
One Thing. Everything. Workbook
Discover purpose and meaning as you witness your truth, learn how to prioritize your own well-being, take back control of your life, and remember your worth.
This step-by-step companion to One Thing. Everything.  will help you find hope and inspiration for a brighter future, regardless of the outcome of your partner's addiction or recovery.
You'll gain deeper insight and clarity as you implement the strategies and exercises within the book and rise into a journey of remembering yourself, returning to Self, and a deepening of self-love.
FROM CHAOS TO CALM MEDITATIONS
Reclaim control by turning within to reconnect with your truth so you can remember to the things that are important to you, help you have greater inner peace and align with your purpose, and help you trust yourself enough to honor who you are and the life you wish to experience.  
You can access the guided meditations by clicking the links above. To download on a PC, right+click and save to your computer. To download on a Mac, control+click and save to your computer. 
SELF-HYPNOSIS GUIDE
You already have all the answers to all your questions.  Tap into the sacred place within yourself to discover more peace, more power, and more purpose and gain the clarity you seek.
Download your free self-hypnosis guide and learn how to tune into your deepest self, hear your authentic voice, deepen your spiritual connection. 
How Content Are You?
You deserve to believe in yourself and who you are, certainty in your innate value and worth, and feel more peaceful and in control in your life. Gaining the clarity you need to chart the best course as on your journey from One Thing toward Everything.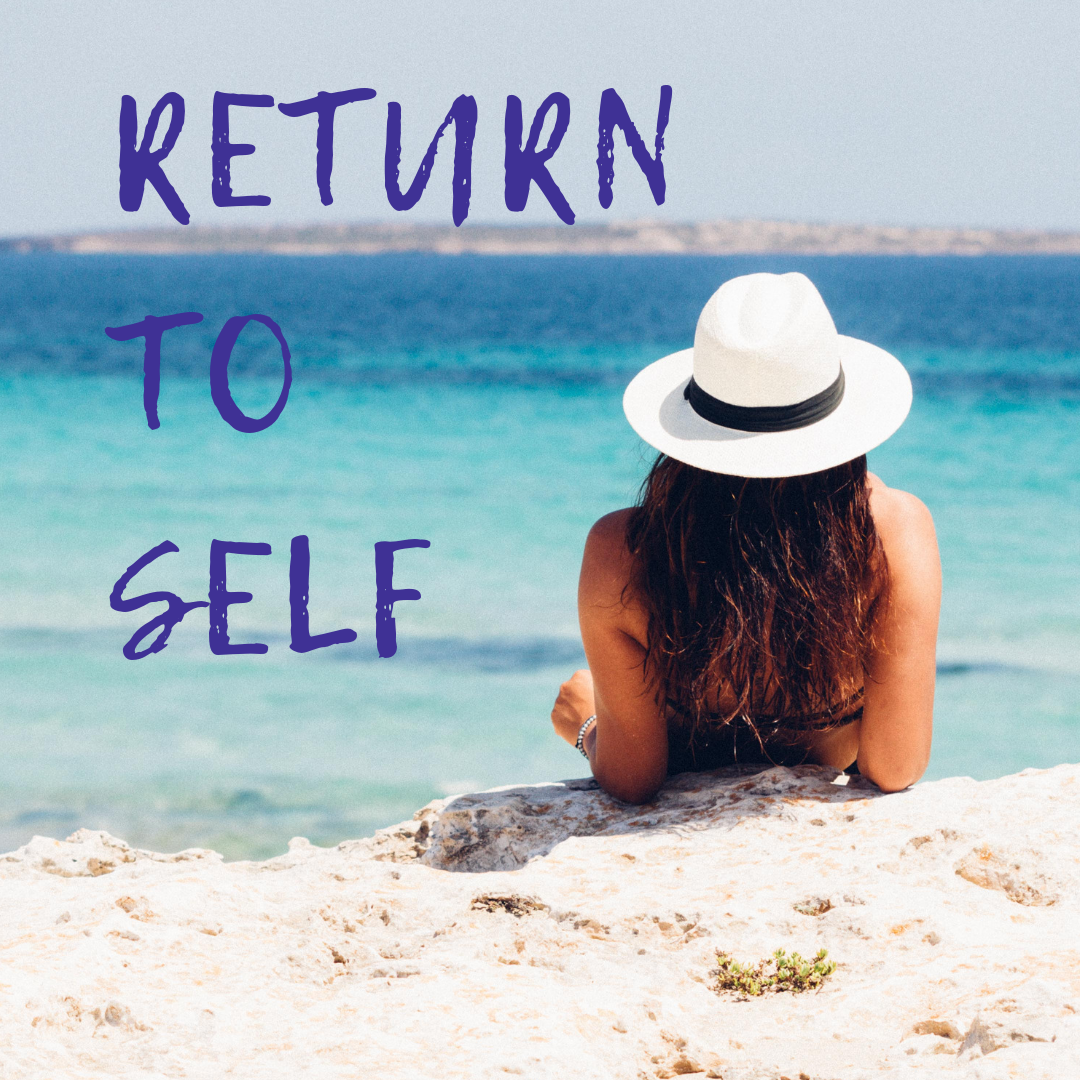 Join the Return to Self
Online Digital Program
This encompassing program combines the transformative inner work and outer actions from the book that will support you on your healing journey.
GET THE BOOK
This book is for anyone who feels unsupported, overwhelmed, and burning out in their attempts to figure out their path through addiction on their own. 
If you're ready to make a change and are looking for someone to guide you back to hope and a life that feels more aligned with who you know yourself to be, if you want to learn from someone who has been there, can relate, and can inspire them to dig deep within yourself to find the answers, then this book is for you.
Whether it's for you or someone you know who's struggling with addiction in their life, click the button below to buy the book, One Thing. Everything.!
LIVING A DIVINELY GUIDED LIFE
Discover 3 proven ways you can immediately implement in your life and begin to shift into that deeper place of connection with who you're meant to be and how you can put more meaning back into your life. 
Shift into a deeper place of connection with who you're meant to be (and how you want to live) so you can put more meaning back into your life, identify the key areas you're off-track and settling for less than you deserve, and transform them so you feel more joy and fulfillment, and experience greater inner peace as you trust yourself and the wisdom within to align with your purpose and honor the life you're meant to live.
I guarantee your life will transform once you really begin to honor your inner voice and the importance of the longings in your heart.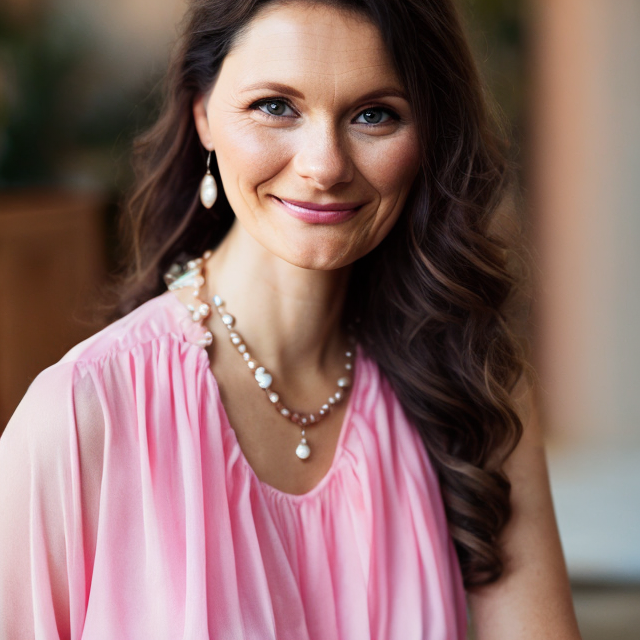 ABOUT KRYSTI TURZNIK
With over 20 years experience, Krysti Turznik is a spiritual mindset life coach and motivational speaker.  She works with ambitious, mission-driven individuals overcome hardship and to live a divinely guided life so they can discover success on their terms, fulfill their life's purpose, and make an impact doing what they love as they step into their highest potential.
Krysti teaches them how to leverage the scientific and spiritual principles that respond to their mindset, overcome self-sabotage, and harness their innate power so they can create a life they don't need to escape from.
Her #1 best-selling book, Mindset Magic: Using Scientific & Spiritual Principles to Create Your Life, has been endorsed by Michael Bernard Beckwith.
She holds a Master Degree in Metaphysics, Bachelor of Science Degree in Biology, is an ordained minister, consulting hypnotist, and Ho'oponopono practitioner.
FROM PAIN TO PURPOSE
You've been helping everyone else… Who's helping you?  You deserve to have the best life. But instead, you've been settling and sacrificing and you know you're meant for so much more.
Ask yourself this: Would you be happy in 24 months if you were in the exact same place you are now?  It's OK for you to shift from pain and into purpose.
You don't have to do it alone.
Together we'll help you gain the clarity and insight you need to identify your deepest desires, overcome your limitations, and cultivate the confidence and action plan to achieve it.
So, let's get you the support you need (so you can remember who you are, reconnect to your passions, strengthen your confidence, and make an even greater impact in what's important to you).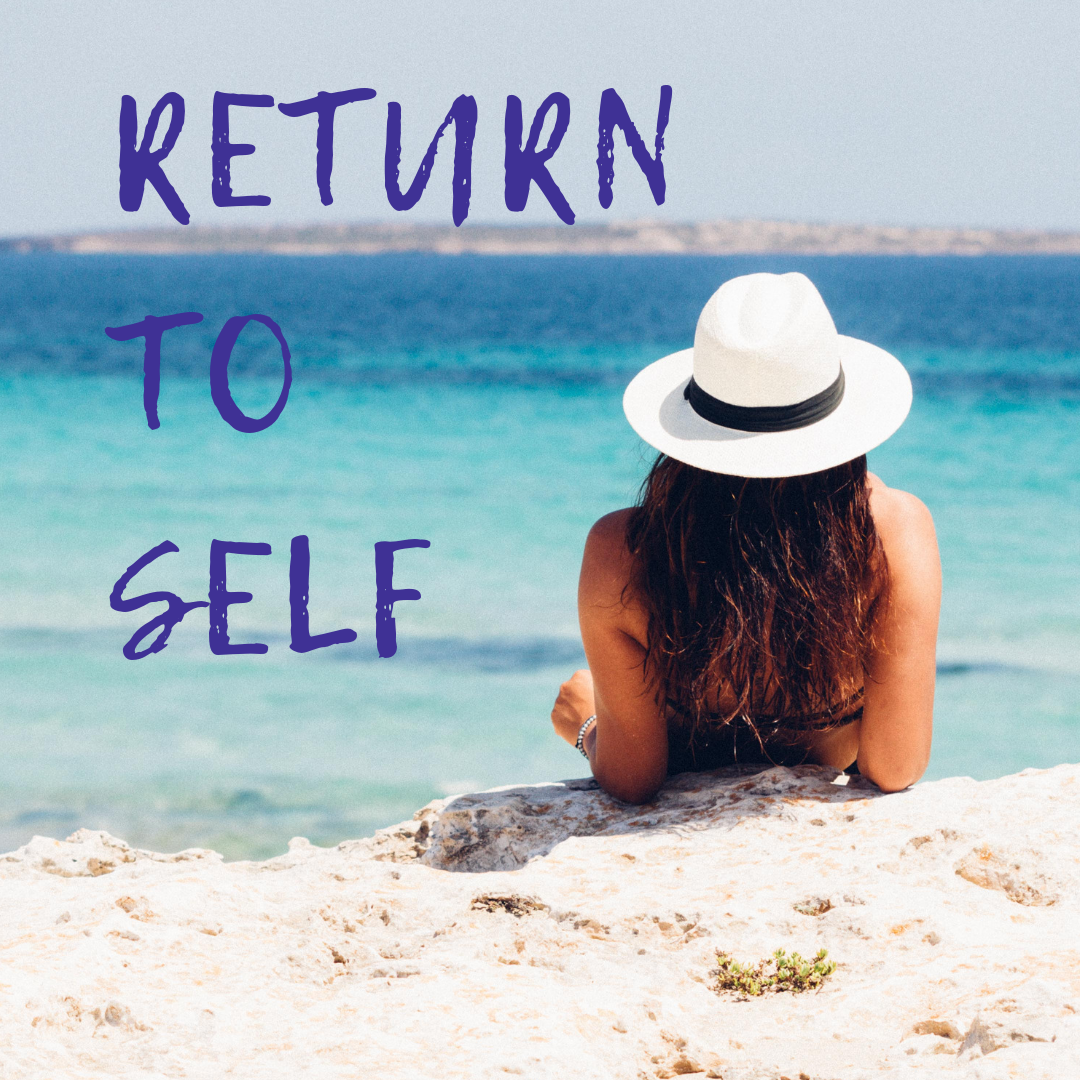 RETURN TO SELF
I created the Return to Self Program as a result of my own journey back to my authentic Self after losing myself in the midst of my husband's addiction.
The deep transformational work we do in this program will guide you to truly fulfill your highest purpose and confidently take action — right now and into the future, no matter what stage you're at.
You intuitively know there's more for you that's longing to come forth.  A more authentic way of living, feeling, and connecting with the truest part of yourself that's here to make an impact in the world around you.
Maybe you're still trying to clarify exactly what your purpose is or what you want out of your life, career, and relationships; maybe you're crystal clear on your next best steps but feel blocked when it comes to taking action; or perhaps you are already aligned with your highest self but want to take it to the next level.
If you would like guidance and support from Krysti who has traveled this same path and know what you're going through, then the Online Digital Return to Self Program is your next step in shifting from One Thing to Everything.
*Please note that this Return to Self Online Digital Course is a fully digital product and is non-refundable. We believe so deeply in the transformation you're about to receive from these lessons, and urge you to enroll with a commitment to seeing them through.
Substance Abuse Resources
For additional support, please click the links below.
Alcoholics Anonymous is an international mutual aid fellowship of alcoholics dedicated to abstinence-based recovery from alcoholism through its spiritually-inclined Twelve Step program.

https://www.aa.org
Al-Anon Family Groups is an international mutual aid organization for people who have been impacted by another person's alcoholism.

https://al-anon.org
Narcotics Anonymous is a "nonprofit fellowship or society of men and women for whom drugs had become a major problem." Narcotics Anonymous uses a 12-step model developed for people with varied substance use disorders and is the second-largest 12-step organization.

https://na.org
Nar-Anon, known officially as "Nar-Anon Family Groups", is a twelve-step program for friends and family members of those who are affected by someone else's addiction.

https://www.nar-anon.org/
Substance Abuse and Mental Health Services Adminstration (SAHHSA) – SAMHSA's National Helpline is a free, confidential, 24/7, 365-day-a-year treatment referral and information service (in English and Spanish) for individuals and families facing mental and/or substance use disorders.  Call 1-800-662-HELP (4357).

https://www.samhsa.gov/find-help/national-helpline