DOWNLOADABLE FREE ASSESSMENT: Contentment Quiz
by Krysti Turznik
There is no judgement or shame,
only your journey of self-discovery.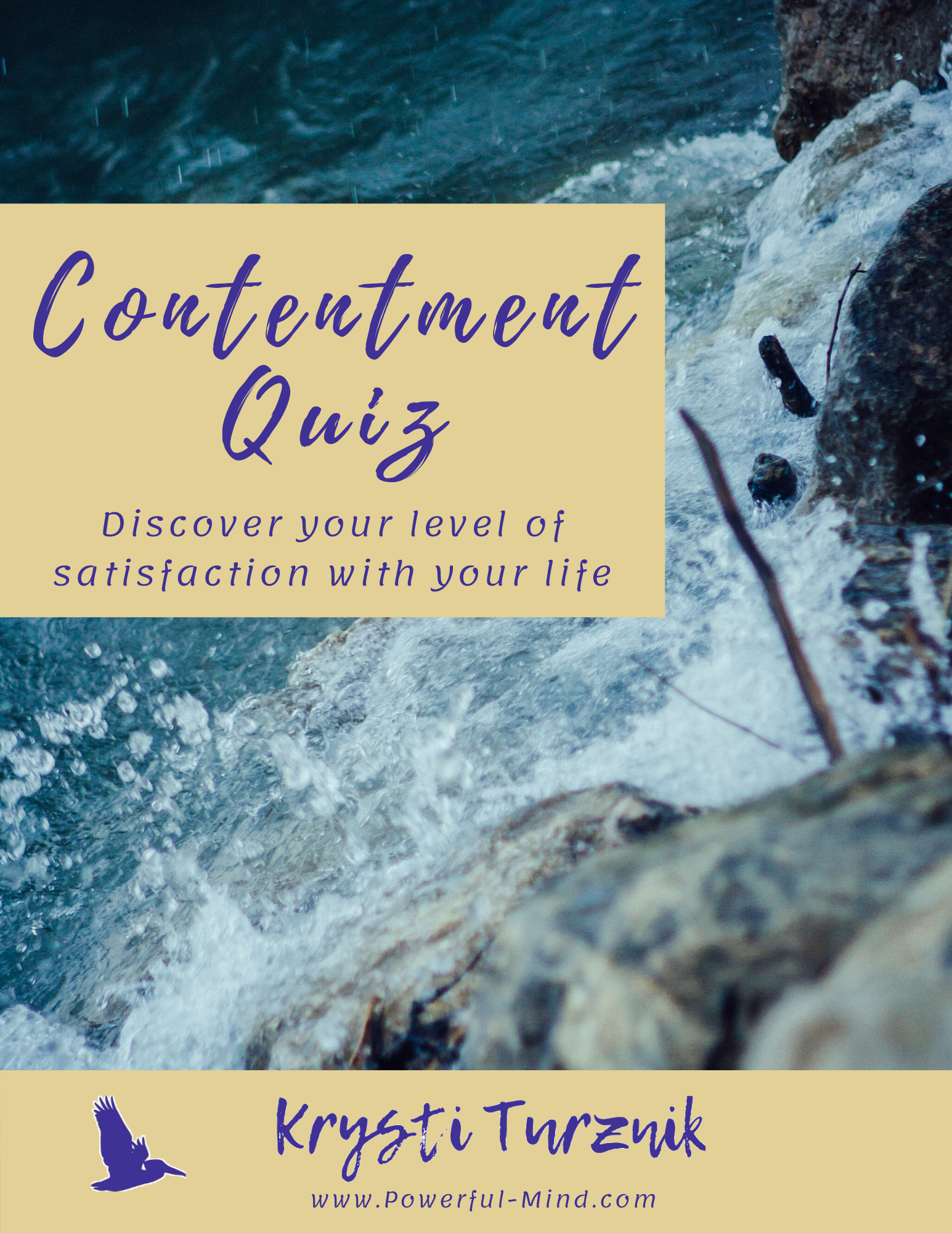 For 20 years I've been helping people who feel mentally drained, physically exhausted, and spiritually depleted create a life with more meaning and value.  I can show you how to leverage the scientific and spiritual principles that respond to your mindset, overcome self-sabotage, harness your innate power, and intentionally and purposefully create a life you don't need to escape from, so every day can feel like a day at the beach. 
My #1 best-selling book, Mindset Magic: Using Scientific & Spiritual Principles to Create Your Life, has been endorsed by Michael Bernard Beckwith. I'm an international speaker, spiritual life coach, ordained minister, and a consulting hypnotist. I hold a Master Degree in Metaphysics and Bachelor of Science Degree in Biology. 
Yet sometimes, things happen in life that we never thought would happen that push us off course.  Even with all my knowledge and training, several years ago I lost myself during my husband's drug addiction.  I know what it's like to put on a brave smiling face when the life you built is no longer what you want or thought it was. I know what it feels like to feel the weight of carrying the whole family's survival on your shoulders.
It's isolating and soul-crushing.
It can feel as if there is no support and you are in this alone, just trying to make it from one day to the next without you or the pieces of your life falling apart. 
It doesn't matter if it's divorce, addiction, narcissism, unfulfilled life dreams, or a major life event; There's a huge disconnect from what you want and what you're living.
I've come to understand that through struggle you can gain a deeper understanding of yourself.  You can discover your inner resilience and your authentic desires.