Connect with who you REALLY are…
Listen to your intuition, trust yourself, live with purpose & passion
You are an overworked and under loved high-achieving woman leader working long hours, feeling fed up, and wondering what the hell happened to your life.
I am a spiritual mindset life coach, #1 best-selling author, and certified hypnotist with over 20 years experience who has helped thousands of women like you reclaim their life and return to the joy of living.
Work with me 1:1 to create powerful change, have honest and open conversations, and accountability to take action, and get step by step direction and support.
Are you ready to shift into alignment?

Have you checked all the boxes of what the perfect life is supposed to be but you're still not where you want to be? 

Do you no longer recognize who you are and your sense of self?

Have you lost your sense of direction and purpose in life?

Are you focusing so much on others that you no longer know what you want?

Are you left with no time for yourself and all you want to do is find a roadmap to get back on track?
It's like pieces of you have been disconnected.  It's time to heal that disconnect.
Now's the time to listen to that inner calling from that deepest part of you.
But so often you're just going through the motions, trying to make it to the end of the day when you can maybe have a moment for yourself.
More often than not, you go to bed unfulfilled and longing for more, and wake up wondering if the new day will be the same.
That inner voice won't be silent anymore.  I know, you've tried to hush her and tell her it's not quite time.  You've been so busy just making it through the day, often in survival mode.  You've felt like you're carrying the whole family on your shoulders without any release of the burden.  It's gone on for way too long.
Your deepest self is now demanding attention and she's been showing up more often in unexpected ways.  You know she deserves to be seen and heard, yet there are so many other obligations.
Yet you know
 

it's time for you.
You've waited long enough and you're finally ready to live your life on purpose and with intention rather than just going through the motions or not living the life you are meant to live.
Live a life that SPEAKS TO YOUR SOUL and
has MEANING AND VALUE.
YOU ARE READY to start listening to your authentic self…

You're ready to honor yourself and what you need.

You're ready to embrace your spiritual self and connection to the part of you that is bigger than you can imagine.

You're ready to feel inspired again and know that you matter in a significant way.

You're ready to make yourself and your family proud.

You're ready to get out of your own way and start living the life you are meant to live.
Now is the Time to Align with Destiny!
ARE YOU READY TO TAKE THE LEAP?
You can create a life that you feel you don't need to escape from,
where every day can feel like a day at the beach.
Schedule your complementary Discovery Session to talk about your situation, your next best steps, and how I can help. 
You deserve it and it's time.
Call Value $197
Hi, I'm Krysti
I've been a life coach, hypnotist, author, and motivational speaker for over 20 years and use the powerful tools to create significant and lasting changes.
My #1 best-selling book,
Mindset Magic: Using Scientific & Spiritual Principles to Create Your Life

, has been endorsed by Michael Bernard Beckwith.
I hold a Master Degree in Metaphysics, Bachelor of Science Degrees in Biology, am an ordained minister, certified consulting hypnotist, and Ho'oponopono practitioner.
I can show you how to leverage the scientific and spiritual principles that respond to your mindset, overcome self-sabotage, harness your innate power, and intentionally and purposefully create a life that where every day feels like a day at the beach.
Through personal and professional experience, I know what it takes to shift your life. I've experienced (and overcome) mental hardships due to limiting beliefs, most recently during my husband's drug addiction. I healed a medically diagnosed heart condition using only the power of the mind/body connection, too.
I know how to help you get to the core of why you're struggling and heal it at that level, so you can have greater happiness and personal fulfillment, and become healthier mentally, physically, and spiritually so you can be the woman, mother, and partner you want to be.
I've 
helped thousands of women like you reclaim their life and return to the joy of living
. 
I can help you, too.
You want to feel peaceful, joyful, and connected to your purpose.
I've created a road map to help you create a powerful mindset, shine light on your shadows, and live as a powerful co-creator in your life.
You'll know that you are walking the path that is for your best and highest good and the Universe is supporting you in every moment.
How do I know this?  Because I'll teach you how to tap into your subconscious mind to transform negative beliefs and patterns and thought loops that keep you stuck and change them for good.  You'll have access to my vault of meditations, trainings, and resources, as well as my 20 years of experience using hypnosis and other modalities to elevate and expand your life!

Clearly identify what specifically you would like to do, have, be, or experience.

Identify strategic actions to move you closer to living your life with purpose and intention

Identify and challenge areas of self-sabotage that have been keeping you from success

Gain mindset mastery skills to believe in yourself, the choices you make, and your place in the world

Deepen your spiritual connection to yourself and the Universe and leverage the laws of the Universe.
Optimize Your Environments
Learn to optimize your inner, outer, and surrounding environments.

Strengthen and increase your self-confidence, value, and worth.
Learn stress management tools to shift you from chaos into calm.

Heal and resolve the wound of your past; keep the lessons, lose the pain.
YES, Krysti!  I'm ready to ALIGN WITH DESTINY!
I'M READY TO CREATE MY LIFE with PURPOSE & INTENTION
The ALIGN WITH DESTINY Program Includes:
WELCOME PACKET TO GET YOU STARTED EVEN BEFORE OUR COACHING BEGINS
(1) POWERFUL CLARITY INTENSIVE SESSION 
(11) WEEKLY COACHING AND/OR HYPNOSIS SESSIONS
Plus the following BONUS GIFTS:
100 AFFIRMATIONS FOR A BETTER LIFE
(3) MEDITATIONS TO SHIFT YOU FROM CHAOS TO CALM
LIVING A PURPOSEFUL LIFE WITH COURAGE & CONFIDENCE EBOOK
Plus, you'll have my full 1:1 support for 90 days (including quick email or phone support for things that absolutely can't wait until your next session, strategies and insight that'll help you shift quickly, weekly actions to move you forward, honest feedback, and accountability, all while holding a sacred space for you to step into your best and highest self.
I can honestly say that I now know what true transformation feels like – and it's a beautiful thing.
This has been one of the best investments in myself that I've ever made! Thank you so much for everything! You have been so caring and supportive, and the insights gained… have been instrumental in my healing and growth.
Working with Krysti brings out the LIFE in me…I have a new outlook on life that includes a positive view of the future. I am much happier today. More grateful too.
I find that I'm learning something new about myself. I've come a long way in trusting myself, my inner voice, my dreams, my thoughts, my prayers, my future.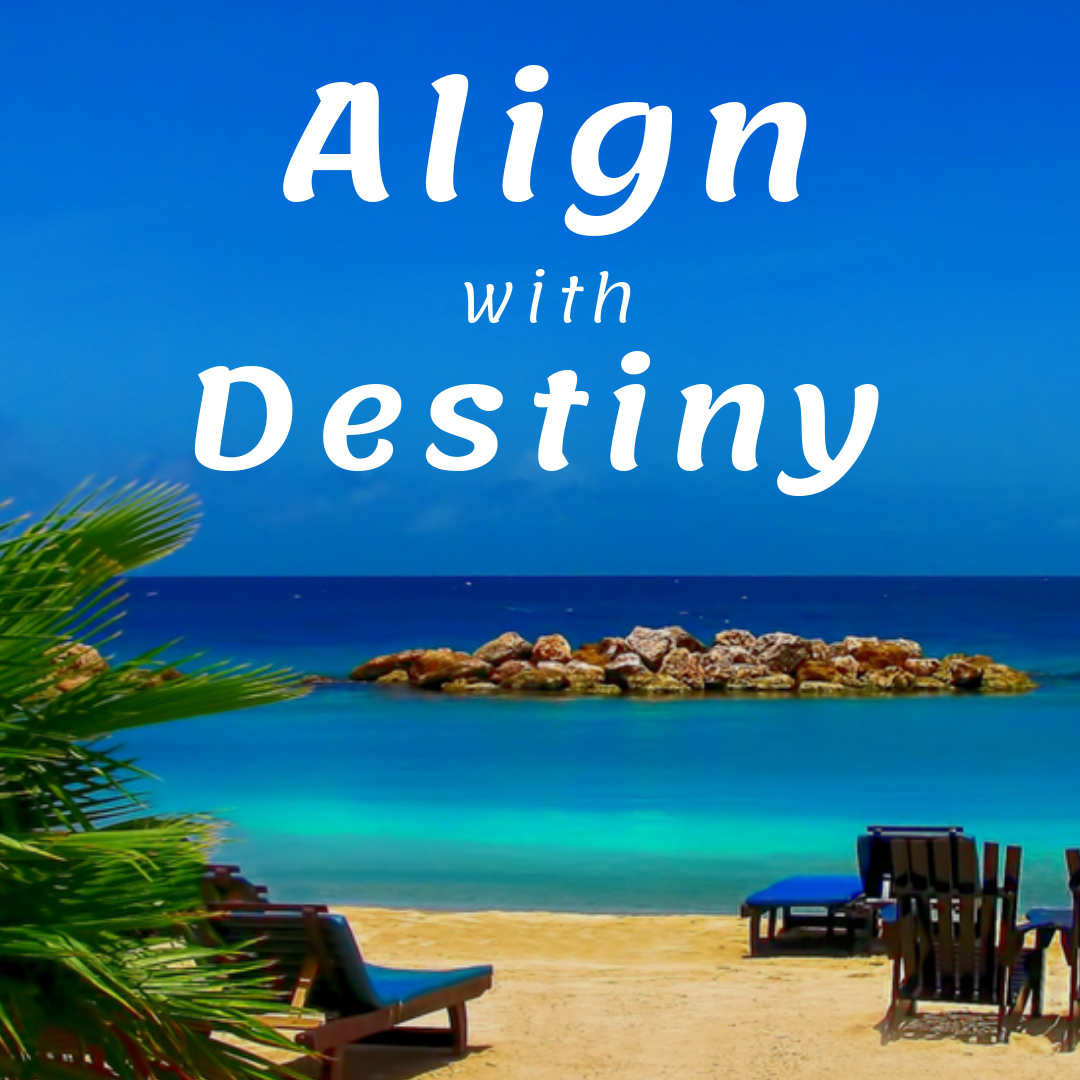 Aligning with Destiny may just be one of the most defining moments in your life…
The moment you choose something more for yourself and will 
no longer settle for a life less than the one that's worthy of you and your potential.
Join me in this 3-month 1:1 program and
ALIGN WITH DESTINY
Payment Plan
3 payments of $1750/mo
Pay in Full
1 payment of $5000
Saying yes to Krysti and taking time to do homework on "me," was exactly what I needed. Krysti asks the right questions, has great insight, patience and a unique way of teaching and sharing her knowledge on the importance of self-love and getting rid of self-sabotage.
This entire day has been absolultely life-transformational. I can't believe it.