You know there is more to life than what you've been living.
Your heart is telling you NOW is the Time to

align more deeply

with your purpo
s
e and passion.  
YOU'RE READY TO HONOR THE VOICE INSIDE THAT'S PULLING YOU TO
LIVE A LIFE OF MEANING AND VALUE.
IMAGINE
waking in the morning with energy and excitement about what the day will hold, knowing it will be something wonderful.
IMAGINE that you no longer have to pretend to be someone you're not, that who you are is good and exactly what the world needs.
IMAGINE feeling a deep sense of peace and gratitude knowing you are doing exactly what you are meant to do.
IN ORDER TO LIVE THE LIFE THAT SPEAKS TO YOUR SOUL
you must figure out how to stop hiding and pretending (take off the masks), so you can feel more passion and impact the world in your own unique way.
LEARN THE FORMULA TO SHIFT
FROM "SURVIVAL MODE" INTO AN
Inspired Life
You've had enough of feeling mentally drained, physically exhausted, & spiritually depleted.  You're ready…
Ready to stop going through the motions and wasting time because you have important things to do with your life.

Ready to stop living for everyone else and putting your needs last.

Ready to stop letting opportunities pass you by and start saying "Yes!" to things that speak to your heart.

Ready to stop pretending everything is fine when inside you're really just barely holding on.

Ready to stop feeling not good enough and start believing in yourself.
You've been off-balance for so long and it's time to change that.
You can create a life that you feel you don't need to escape from,
where every day can feel like a day at the beach.
Payment Plan
6 payments of $800/mo
Pay in Full
1 payment of $4500
This is it.  YOU ARE READY…
You're ready to honor yourself and what you need.

You're ready to deepen your connection to your authentic spiritual self.

You're ready to feel inspired again and know that you matter in a significant way.

Ready to use your hardships to help you transition into a stronger and more authentic version of yourself.

You're ready to get out of your own way and start living the life you are meant to live.
You've done everything you thought you were supposed to do.
But somehow you ended up in a life you no longer recognize.  
Your days now cause you stress, leaving little time for yourself, when all you really want is to shut it all off and focus on your deepest desires… and find a road map to get there!
It's like pieces of you has been disconnected. 
You can hear the inner calling from that deepest part of you.
But so often you're just going through the motions, trying to make it to the end of the day when you can maybe have a moment for yourself.
More often than not, you go to bed unfulfilled and longing for more, and wake up wondering if the new day will be the same.
You know you're not living your passion and the fulfilled life you want. 
It's time to change that.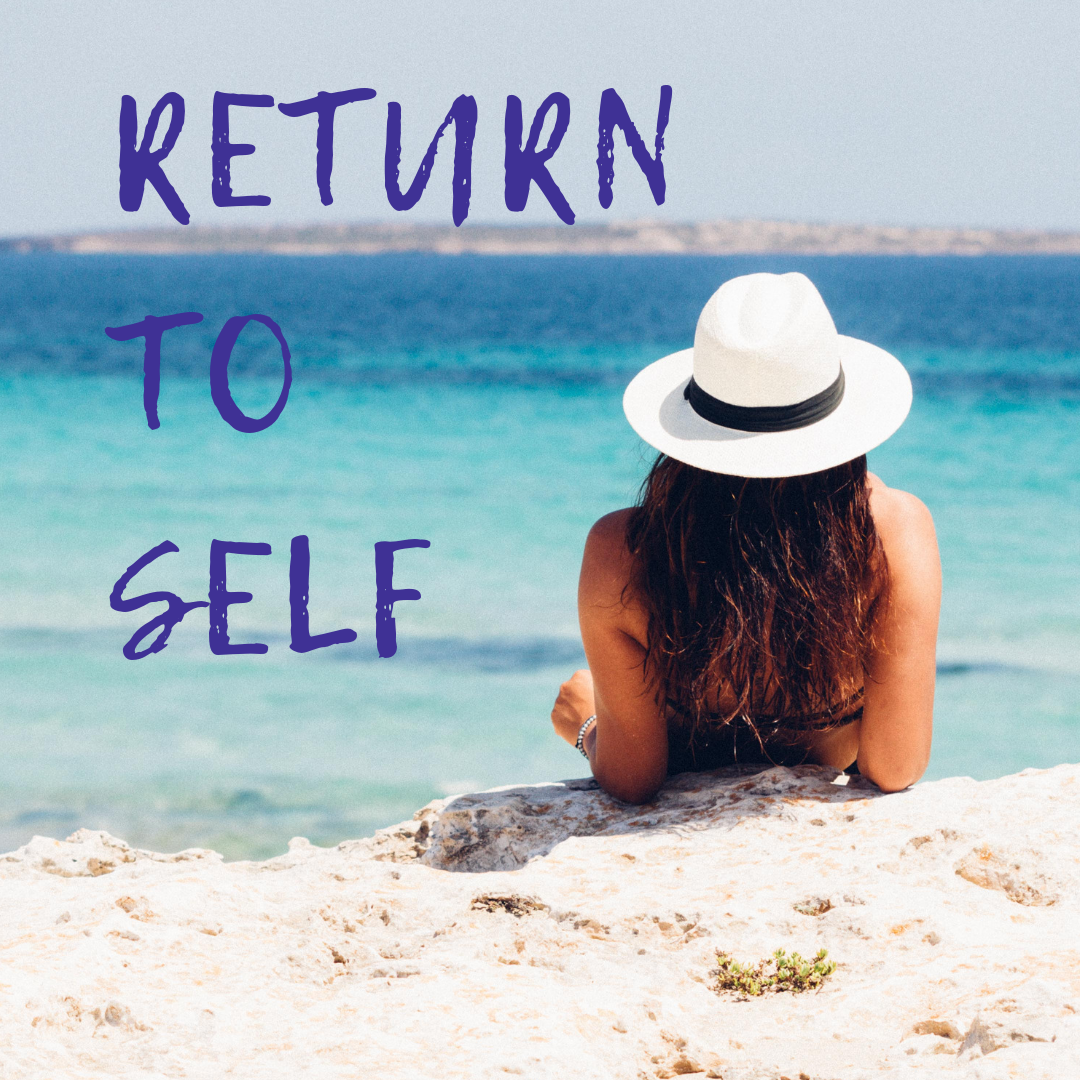 Your Return to Self may just be one of the most defining moments in your life…
The moment you choose something more for yourself and will no longer settle for a life less than the one that's worthy of you and your potential.
Imagine having permission to take off the masks and stop pretending.
Permission to release the shame and guilt of the past. 
Permission to be 100% authentically and unapologetically who you are.
Identify how you've been getting into your own way and discover how to finally break free. 

Rediscover the purpose and passions of your authentic self and feel more peace, joy, and contentment.

Learn to tap into the power of your inner truth as you deeply connect to your Divine essence. 

Become your own source of peace and power as you take full ownership over your life, feelings, and experiences.

Honor everything in your life that has shaped who you are in this moment and realize it is exactly what you need to get to that next great version of yourself.  

Hold yourself to a higher standard of living and be surrounded by others who'll do the same for you.

Cultivate a deep belief in yourself and the choices you make that will pull you into a future that is better than you can imagine. 
You have big dreams that are waiting for you to claim them. 
It's time to
RETURN TO SELF
I've created an in-depth signature system to help you feel peaceful, joyful, and connected to your purpose.
You'll discover how to create a powerful mindset, shine light on your shadows, and live as a powerful co-creator in your life.
You'll know that you are walking the path that is for your best and highest good and the Universe is supporting you in every moment.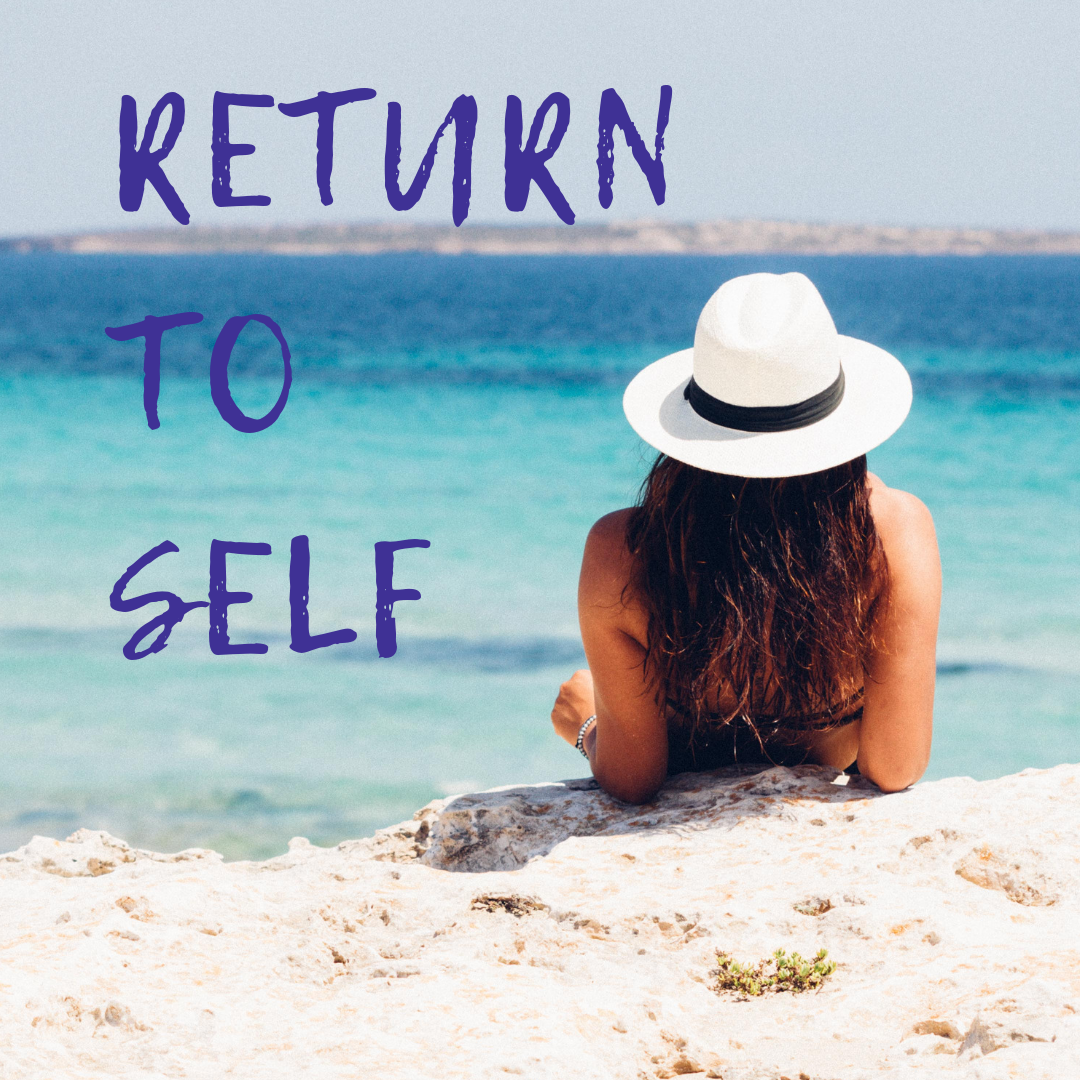 In this rolling 6-month program, you'll discover how to learn how to become your own steady source of inner peace, joy, and contentment. 
You'll get clear on what you want and create an action plan to achieve it. 
You'll strengthen your confidence to step out of your comfort zone so you can reclaim ownership of your life and begin to say "YES" to living your life on purpose with passion!
The lessons are designed to have you take massive action toward your personal growth and a deeper understanding and connection to your inner authentic Self.
Each class will provide insight and teach you strategies that work.
Each class both stands on it's own yet also builds upon the other lessons. They are typically 30-40 minutes in length (short enough to easily fit into your busy schedule, and enough time to get you what you need, so you implement quickly and don't feel overwhelmed).
Shine Light on Your Shadows
  How to give yourself permission to release the shame or guilt you may feel
  How to create an awareness of what you want to do, have, be, and experience
  How to love yourself more completely
  How to reclaim the missing pieces of yourself you've deemed unworthy
  How to forgive yourself and others for things that have/haven't happened
  How to rewrite your story
  How to practice daily self-care (without the bubble baths)
  How to heal the wounds of your past and stop the cycle
  How to surrender to the deepest part of who you are
Mindset is Everything
  How to shift from negative to empowered thinking
  How to take personal responsibility for everything that appears in your life
  How to overcome self-sabotage
  How to chart a new course for yourself and your desires
  How to substantially increase your confidence
  How to create positive expectations even when things look bleak
  How to properly set goals you can actually achieve
  How to reduce stress and increase overall relaxation
  How to set healthy boundaries
  How to gain clarity around what you want for yourself
  How your environments reflect what you will experience
Become a Powerful Co-Creator in Your Life
  How to deepen your spirituality
  Understand your connection to the Divine
  How to live more fully in each moment
  How to stay in the flow of the universe
  How to establish clearer communication with those around you
  How to leverage the energy of the Universe
  How to utilize your chakras
  How to trust in yourself and Source in good times and bad
  How to be your best advocate
  How to understand the signals you receive from your body
You'll be lovingly supported throughout this process
  You'll participate in bi-weekly training sessions along with bi-weekly Q&A sessions so you have absolute clarity about how to overcome your limitations and blocks and live the life you feel called to live.
You know you can do more, have more, experience more, and be more than you have been.
Connect with who you really are.  Time to listen to your intuition, reconnect with your deeper self, and start living with more purpose and intention.
You can create a life filled with miracles and magic.  I'll teach you how to get out of your own way using science and spirituality to empower you to make it happen.
When you stop going through the motions and reconnect with your Authentic Self, you can have MORE PEACE, MORE PASSION, and MORE PURPOSE.
You feel your soul calling to you but sometimes you feel so lost – like you've lost yourself somewhere along the way, and now you're drowning in the sadness & despair of knowing you can be and experience so much more.  Let go of the fear and doubt that's been keeping you from living your life on purpose and with intention.
Join me in this 6-month program and
RETURN TO SELF
Payment Plan
6 payments of $800/mo
Pay in Full
1 payment of $4500